General commercial law
Our commercial lawyers represent Foreign and National companies doing business in Congo - Brazzaville. Our legal team represents our clients before local authorities and draft all types of commercial agreements (purchase/sale contracts, guarantees, service level agreements, real estate contracts, etc).
Company law and acquisitions
Our team of corporate lawyers are experienced in creating and structuring corporate entities, transfers, mergers and acquisitions.
Our clients are mainly foreign companies which invest in Congo -Brazzaville and local companies seeking transformation.
:The Fernand CARLE Law firm's primary sector of activities are:
Oil & Gas - Maritime - Forestry - Mining - Banking - Insurances
Our Clients also include, government and international organisations.
Labour law
Our team of specialist lawyers have acted in individual and collective cases of unfair dismissals, lay-offs, authorisation requests from the Ministry of Labour, discussions with trade-union organisations. Our team also assists in the drafting of conventions concerning transfer of employment contracts and drafting of employment contracts in general.
The Fernand CARLE Law firm also assists with immigration processes, by applying for residence permits, business and residence cards for foreigners, as well as various other formalities relating to immigrant workers.
Litigation and international arbitrations.
Our litigation team advises and assists in the drafting of documents relating to international arbitrations before various organisations, including the International Chamber of Commerce.
Private companies and Private individuals
The Fernand CARLE Law firm also advises private companies in the field of commercial law. Private individuals are advised and represented in any kind of situation.
Advice on income tax law is also provided, if necessary, with the collaboration of specialist consultants.
Asian department
Our Representative in South-East Asia advises and assists future investors and immigrants in Hong Kong, ViÍt-Nam, Kampuchea, Laos and Myanmar.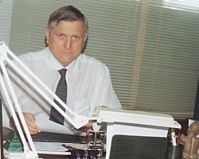 Our Asian representation is mostly commissioned by Congolese corporate bodies and institutions. Our Asian legal team also acts as a mediator and a facilitator to Asian companies wanting to participate in international invitations to tender launched in Africa. We also ensure the representation of Asian companies in Congo - Brazzaville, assist in their identification and recommendation of local partners and potential investments.